Rotary 4-Way Speech Winners
Attendance Matters at Alice ISD!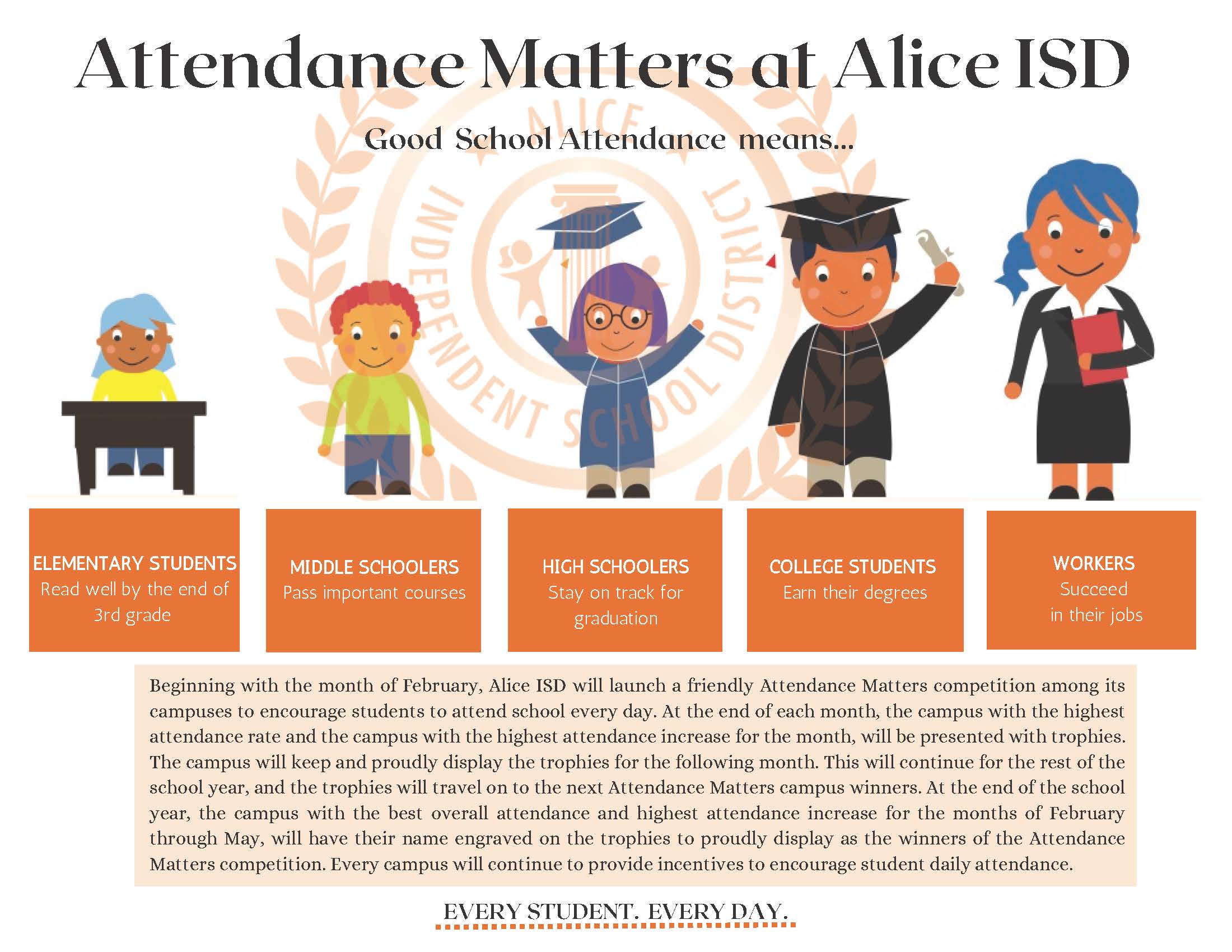 Good School Attendance Means
It is time to review and renew our Safe Return to School Plan (COVID Plan).
We are asking Community Members, Parents, Staff and Students to answer a few questions at this link: https://forms.gle/K4573bhiFjnCBePS6
Thank you for your input!
Sorry, but there was nothing found. Please try different filters.